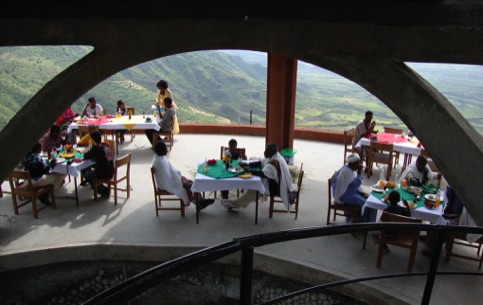 Relax and dine well in this very special restaurant. Enjoy the spectacular view as you eat.
The restaurant offers a range of international foods in addition to traditional Ethiopian food.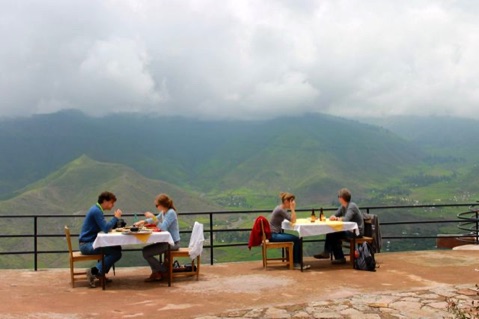 Sit out in the sunshine and enjoy the view.The juice bar uses fresh fruit grown at Ben Abeba. The open grill lets you choose from beef,lamb, goat, chicken burgers, all served with chutney made from home grown produce and accompanied by a selection of salads.
Ben Abeba specialises in home baking. Freshly baked scones are on offer every afternoon. Enjoy them with a cup of tea, or Ethiopian coffee, after a long day of site seeing. Sit at the campfire and enjoy the spectacular view of the sunset.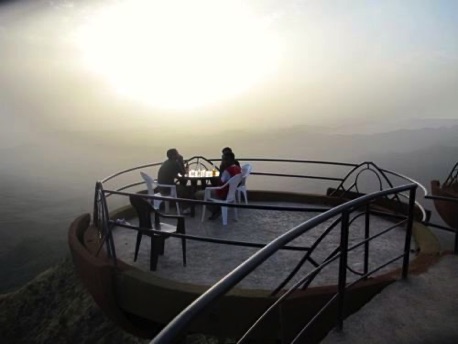 If you have a head for heights, dine on top of the trees. From here you can enjoy the 360˚ spectacular views.