Susan, from Scotland, and Habtamu, from Ethiopia built Ben Abeba restaurant in Lalibela, Ethiopia. It is perched on top of a hill with spectacular views. It opened for business in 2012.
The restaurant has been closed since 2020 firstly because of the COVID restrictions and then because of the civil war. The restaurant was badly damaged when Lalibela was under occupation.
The restaurant reopened for business in December 2022.
The three dining areas offer both Ethiopian and western dishes in comfortable surroundings all with the spectacular views.
The fresh food is sourced from local farmers and supplies much needed income to the local economy.
Accommodation is now available on site. Check out Ben Abeba Lodges and Tukuls.
Habtamu brings his skills as a local guide and taxi company owner and can arrange transport to the local sights as well as to and from the nearby small airport.
Ben Abeba is open from 7 am to 10 pm serving refreshing drinks and snacks as well as full meals.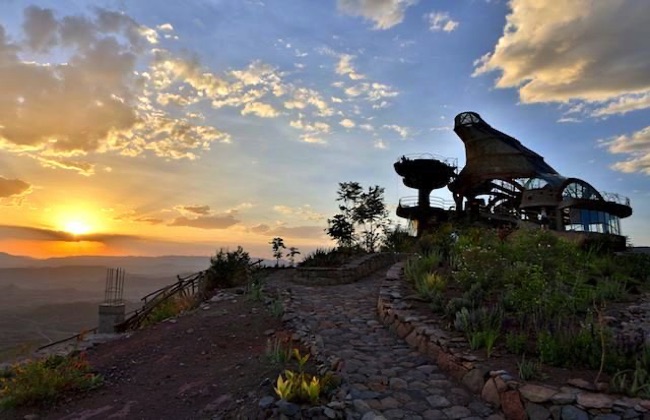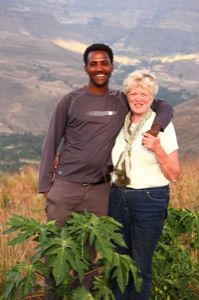 For information about:
❖Meetings
❖Weddings
❖Bookings
Contact:
Reception info@benabeba.com
Habtamu Baye habtamu@benabeba.com
Susan Aitchison susan@benabeba.com
Ben Abeba
Lalibela
Ethiopia
Mobile: 0922345122
Landline: 0333360215